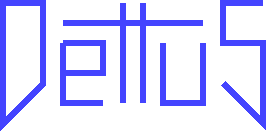 :LOGIX
:photos
:papers
:tutorials
:drm
:n2048
:nmicrocoder
:daes
:dhex
:deadline
:dettuxx
:detLFS
:dMagnetic
:circdraw
:systemc
:xf86config
:qdslconfig
:bootfloppy
:6502
:alienware
:inhouse
:math
winscp.exe
putty.exe
:impressum
DHEX is a more than just another hex editor: It includes a diff mode, which can be used to easily and conveniently compare two binary files. Since it is based on ncurses and is themeable, it can run on any number of systems and scenarios. With its utilization of search logs, it is possible to track changes in different iterations of files easily. Please send me any themes you made! (please include DHEX in the header)
Or just download some themes from here.
It is known to run on Linux, HP-UX, FreeBSD, NetBSD, MacOS X, IRIX and Solaris

---
Join the facebook group
---
Download the latest version here

Version 0.69 (19-jan-2019)
Download Version 0.69 here (MD5sum: 64d557437fe110c19f23ed3e9bbcdd54)
Some users have been persistent, and convinced me to release a new version. Thank you so much for that. This will be the latest update for the DHEX 0.6x branch.
Version 0.68 (09-sep-2012)
Download Version 0.68 here (MD5sum: 5109b3d50053553e41d75c8e5c0a0175)
Christof was awesome enough to send me a small bugfix. Apparently, under certain circumstances, opening a file could crash the program. His fix prevents this.
Version 0.67 (14-may-2012)
Download Version 0.67 here (MD5sum: 46d24d11b6e389509fff07404aedabb6)
To make working with partial memdumps easier, it is now possible to set a sort of "base address" when loading a file. Thank you Thomas for suggesting this.
Version 0.66 (21-feb-2012)
Download Version 0.66 here (MD5sum: 304a91cfd9481b2ddf418f3a943190e1)
Thanks to Atl, this version adds the ability to search for quoted strings, rather than just single words, from the command line. Additionally, thanks to Simon, it is now possible to set the color of the headers from the .dhexrc file.
Version 0.65 (14-feb-2011)
Download Version 0.65 here (MD5sum: 2d4ee5cc0cd95da5a1c7630b971e986d)
Version 0.64 crashes at startup on some systems. My deepest apologies.
Version 0.64 (12-feb-2011)
DO NOT Download Version 0.64 here (MD5sum: 1e233ca05fc7b14cfd4135aa208dd420)
This version comes with a naive correlator. It could help to match an object-file to the executable and compare it, for example. Moreover, there is a new default theme.

Version 0.63 (29-jan-2011)
Download Version 0.63 here (MD5sum: 0ce7bd3318fc90dc5251660229d1e2d6)
This version comes with manpages. I'd like to take this opportunity and put out a call for themes.

Version 0.62 (12-jan-2011)
Download Version 0.62 here (MD5sum: 94024a8a43d88c85e9a035a19cb01d8d)

Version 0.61 (08-jan-2011)
Download Version 0.61 here (MD5sum: 9e4c5d3dda61d0d8ede49338da65d860)

Version 0.60 (30-dec-2010)
Download Version 0.60 here (MD5sum: e0e88f166d096d5316b9d5acf14465c1)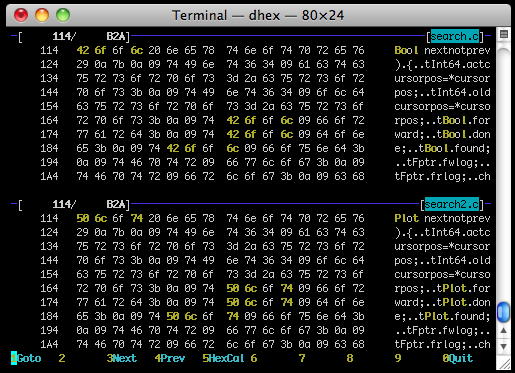 ---
Version 0.55 (19-jan-2007)
Download Version 0.55 here (MD5sum: 8331d8651e882062bc9f62fe6031ba45)

Version 0.54 (19-jun-2004)
Download Version 0.54 here (MD5sum: 242e6956d98b1672719248878099ab98)

Version 0.53 (15-mar-2004)
Download Version 0.53 here (MD5sum: b273c57d44806e6ccaefa04cea549b65)

Version 0.52 (12-mar-2004)
Download Version 0.52 here (MD5sum: 8c23cf748adf1caa02c25afbb6c55319)

---
Version 0.51 (08-mar-2004)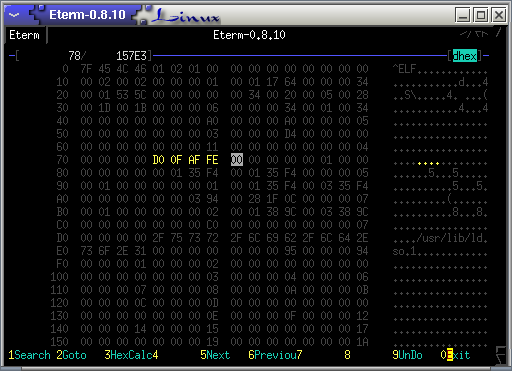 Download Version 0.51 here (MD5sum: 98512d613b9339927e4618fa1c835aec)

Screenshots
- DHEX on Mac OS X (thanks to Thane Norton)
- DHEX on four different operating systems. Linux (top left), NetBSD (top right), Solaris (bottom left) and FreeBSD (bottom right)
- The Editmode
- The diffmode
- The diffmode on IRIX

---